How to handle complaints
It's always difficult to handle complaints, but if you have thought about how you can respond intelligently, minimising damage on both sides, you are on the way to dealing with them professionally.
The first thing to try and be clear about is, what outcome do you want? For most people in business, it is to make the customer happy so that they come back and do profitable business with you again.
Since the customer always holds the trump card of not using your business again and possibly giving you some negative word of mouth publicity, it's imperative that we deal with him or her in such a way that they have good feelings about the outcome.
The next thing to understand is that a natural reaction to a complaint is to be defensive. This often takes the form of deflecting the customer's complaint with a remark along the lines of, 'nobody else has complained'.
The problem with this is that it does nothing to make your customer feel any better.
So, although it is difficult, avoid letting your emotions take over. Don't get into an argument; you might believe that the customer is in the wrong, but if you want future business, stay diplomatic and helpful. After all, that's what you would want yourself if the roles were reversed.
The suggestions below are brief, but just reading through them can give you an orientation on this tricky subject.
Be sympathetic to the customer's situation. Say: 'I'm sorry to hear that (and mean it). What actually happened?'

Listen without interrupting.

Assume the customer is right. Even if they aren't, unless it is very serious, let them 'be right'.

Use an appropriate tone of voice and demonstrate concern in your demeanour.

Recap to prove your understanding.

Ask what the customer would like you to do to fix the problem.

Say what you can do, not what you can't. Think hard before making promises so you can be certain that you can keep them - if you can, exceed the customer's expectations.

Do what you say you are going to do.

Own the problem until the customer owns the solution.

Check back with the customer a little later to see if he/she is satisfied with what you have done.

The Rules of High Quality Customer Service -
forget the rules of Customer Service. Imagine customers are your friends and just be yourself.
Don't treat people the way you like to be treated!
People are not the same, they are all different. So treat people the way they like to be treated.
If you enjoyed this article, take a look at my book.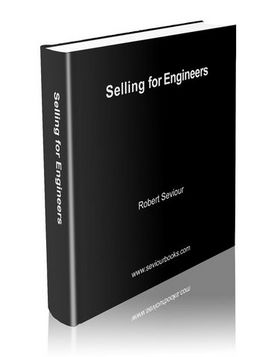 About the Selling for Engineers Manual