The Selling for Engineers seminar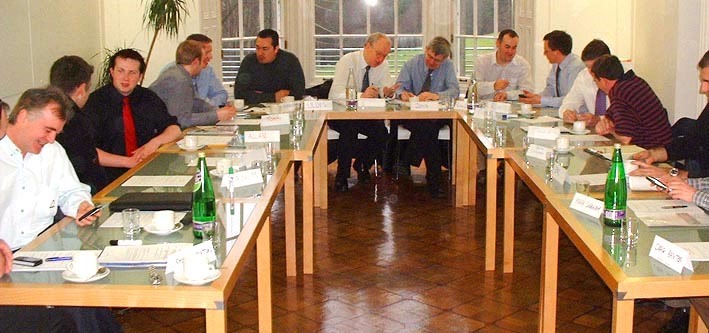 An exercise in progress at a Selling for Engineers Workshop, Aberdeen, Scotland, UK.
In just one day, you can learn the essential strategies you need to be successful at finding more of the clients you need and winning orders for technical products and services.
The sales approach taught in Selling for Engineers
The seminar opens peoples' eyes to many simple ways to pick up 'sales intelligence' and then make sure that potential opportunities aren't wasted. It shows seminar delegates that not only is winning orders necessary, but that it doesn't take a 'born salesman' to do it.
I've spent 23 years teaching sales skills to engineers and techies of all types and have often been told at the end of an event, 'We should have done this a long time ago'.
'You will be pleased to hear that using the Seviour method I had a selling success within 72 hours that can solely be put down to your methods!"
Ken Wright, Wright Associates, Aberdeen, Scotland
If you have a technical business but have never been on a sales training course, why not give it a try? What harm can it do?
One decent order coming from a new idea will easily pay for the training and with luck you'll start a flow of repeat work. You'll have greater confidence and conviction in doing the sales part of your job. And your confidence and enthusiasm will engender the same in prospective clients.
The sales approach taught in Selling for Engineers
More than anything what results from the seminar or reading the books, is that it opens peoples' eyes to many simple ways to pick up 'sales intelligence' and then make sure that potential opportunities aren't wasted.
You will learn;
Effective ways to locate new customers
The best ways to get through to the right person
How to make appointments
What to focus on in a 'sales interview'
A good way to handle difficult prospects.
The formula for writing a convincing proposal
A structure for persuasive presentations
Good answers to hard objections
The best ways to close the sale
Tangible products and Services & Consultancy
Don't think that the training is just for 'widget' or 'product-in-a-box' sales people. The learning points are valid for all technical sales, including long lead-time, capital equipment sales such as for fleets of aircraft or construction projects to governments. (I ran a course for BAe Jetstream Aircraft, and for some of the world's biggest civil engineering companies).
Nor is it exclusively for 'Engineers' in the strict sense. The course is meant for bright people who work in technology or science and who need to be able to contribute to their organisation winning more good orders. (Which really means everyone who has contact with clients or potential ones.)
I've taught people who provide medical supplies to the National Health Service, PhDs who supplying lasers to university research departments, lots of chemists, software developers. Do you get the picture? All these people are highly qualified in their field but generally know little about sales.
It's been a universe of tech products and services
The variety of client companies has been amazing, I've met people that design / make / sell paint, cranes, screws, hinges, aircraft components, advanced materials for 'stealth' applications, apparatus that aligns and joins fibre-optics, artificial ski-slopes, office machines, street-cleaning vehicles, machines that dispense ink for printers, crystal oscillators, cash-in-transit devices, security systems, measuring and weighing equipment (and I also presented a course for the UK National Weights and Measures Laboratory, Teddington). And every type of technical consultancy - bridges, railways, network-design, forensic analysis of industrial boilers.
It's not a lecture
The seminar is interesting, very inter-active and delivered at a professional-engineer-to-engineer level and although the subject is taken seriously, there is a lot of fun during the day. You'll enjoy the exercises, I guarantee it.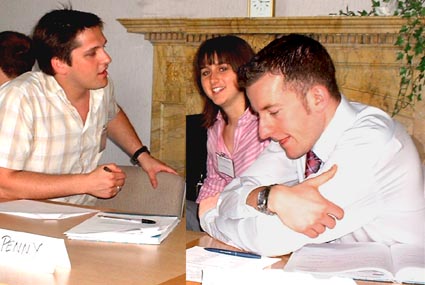 Delegates at an in-house Selling for Engineers Seminar, Farnham, Surrey, UK
I present public seminars in major cities worldwide next dates and 'in-house' events for companies at a time and place of their choosing.
Public events are priced £300 GBP or $600 USD per person with discounts for multiple delegates and in-house events are £150 or $300 per person (minimum 12) plus travel costs.
Send me an email if you would like more information. Please include your phone number and suggest a suitable time, I will call you back to discuss.

When did your company last do some sales training?